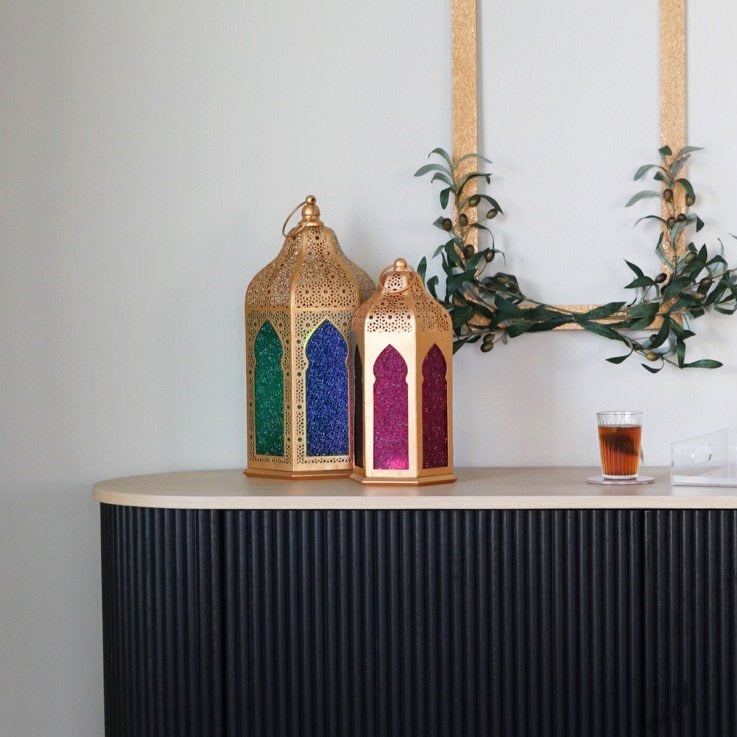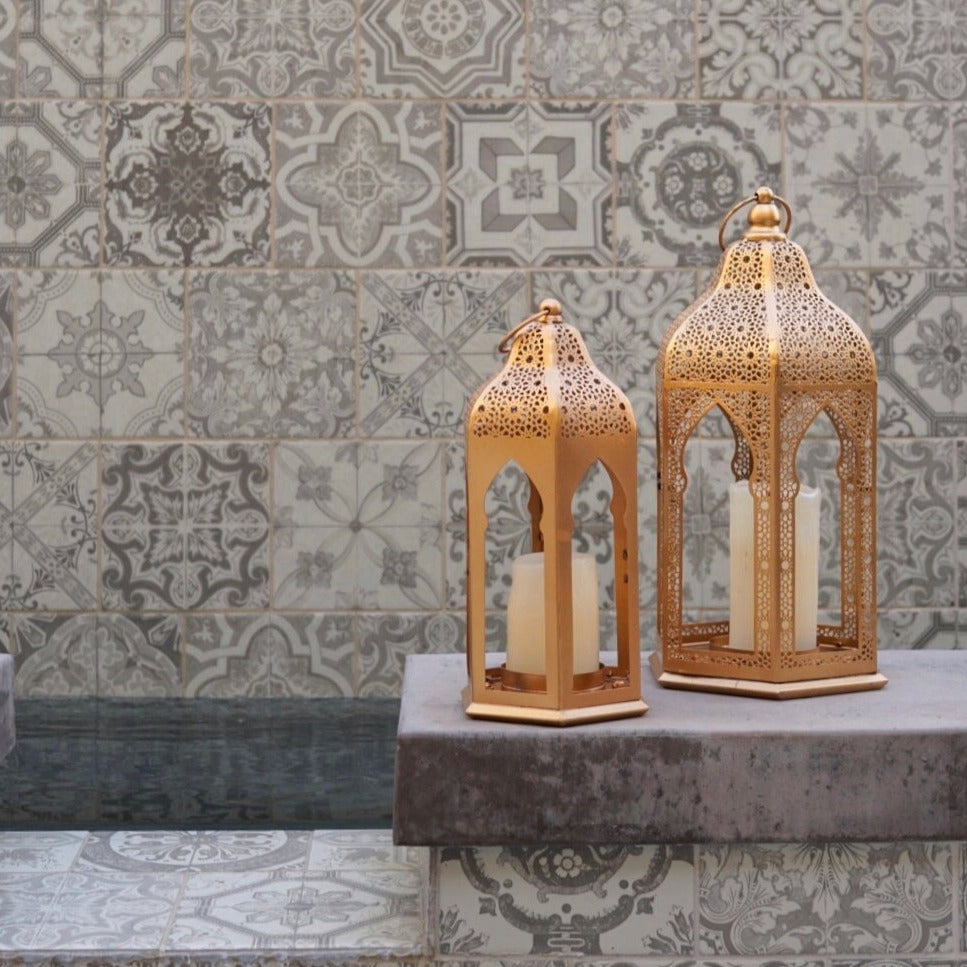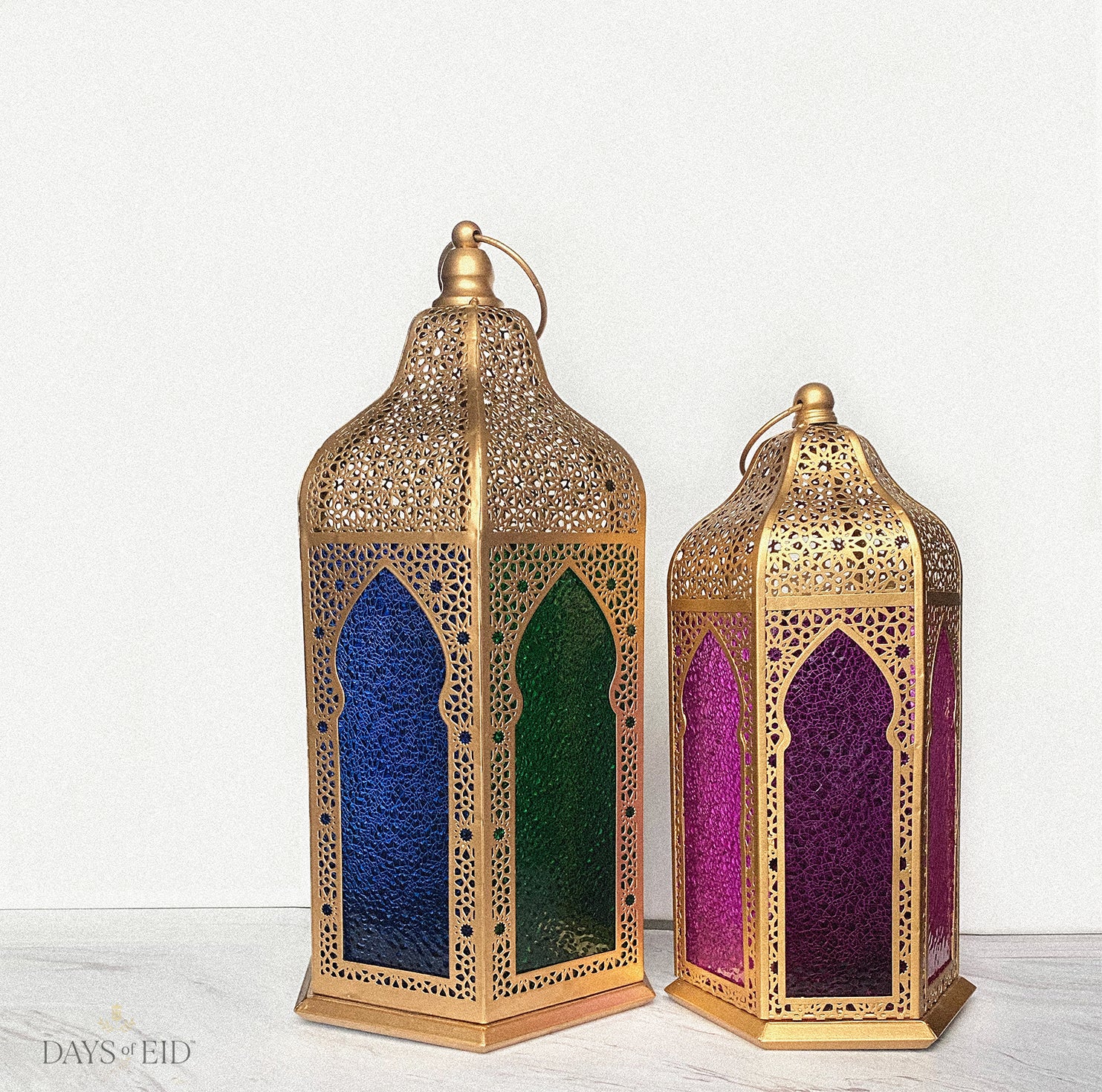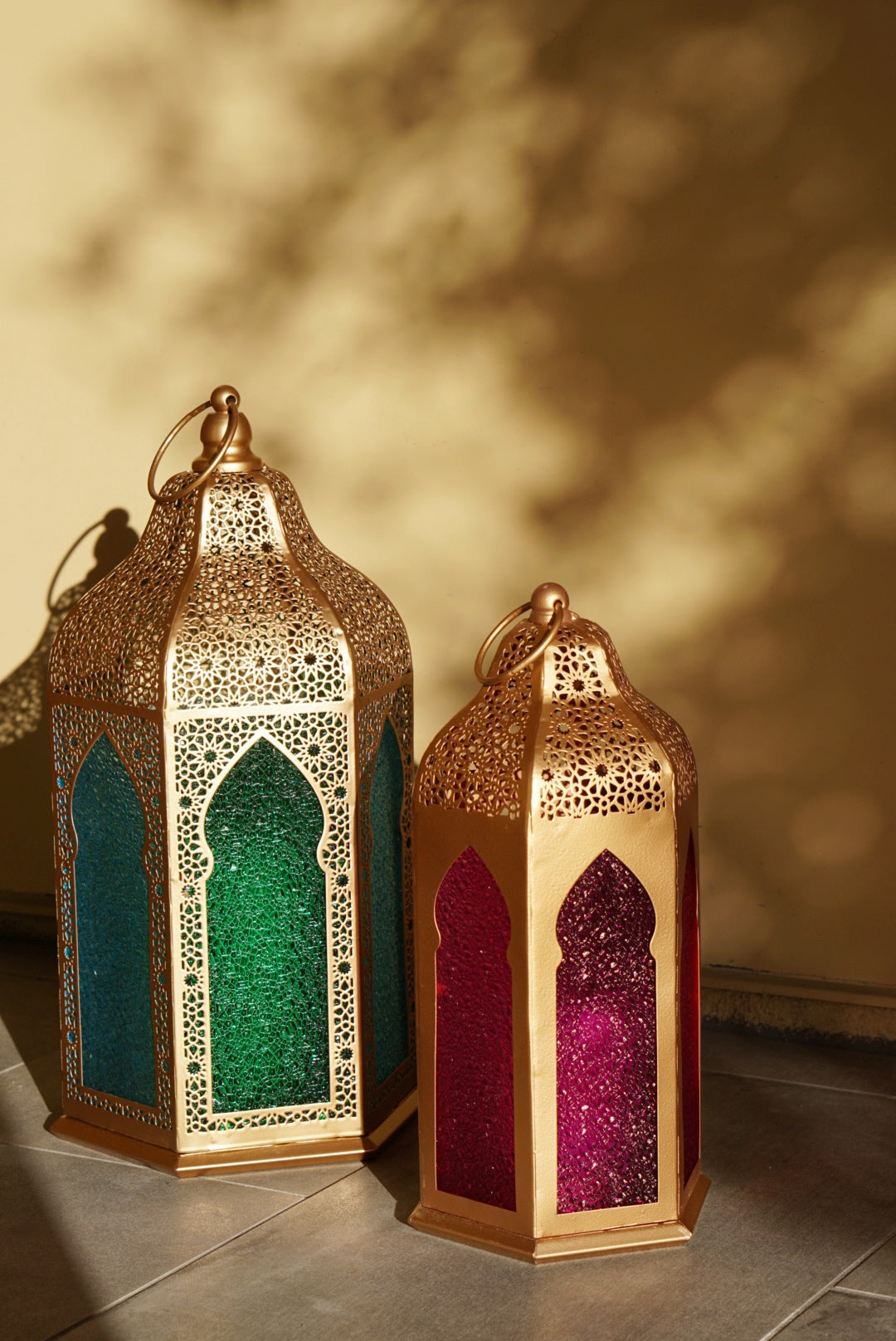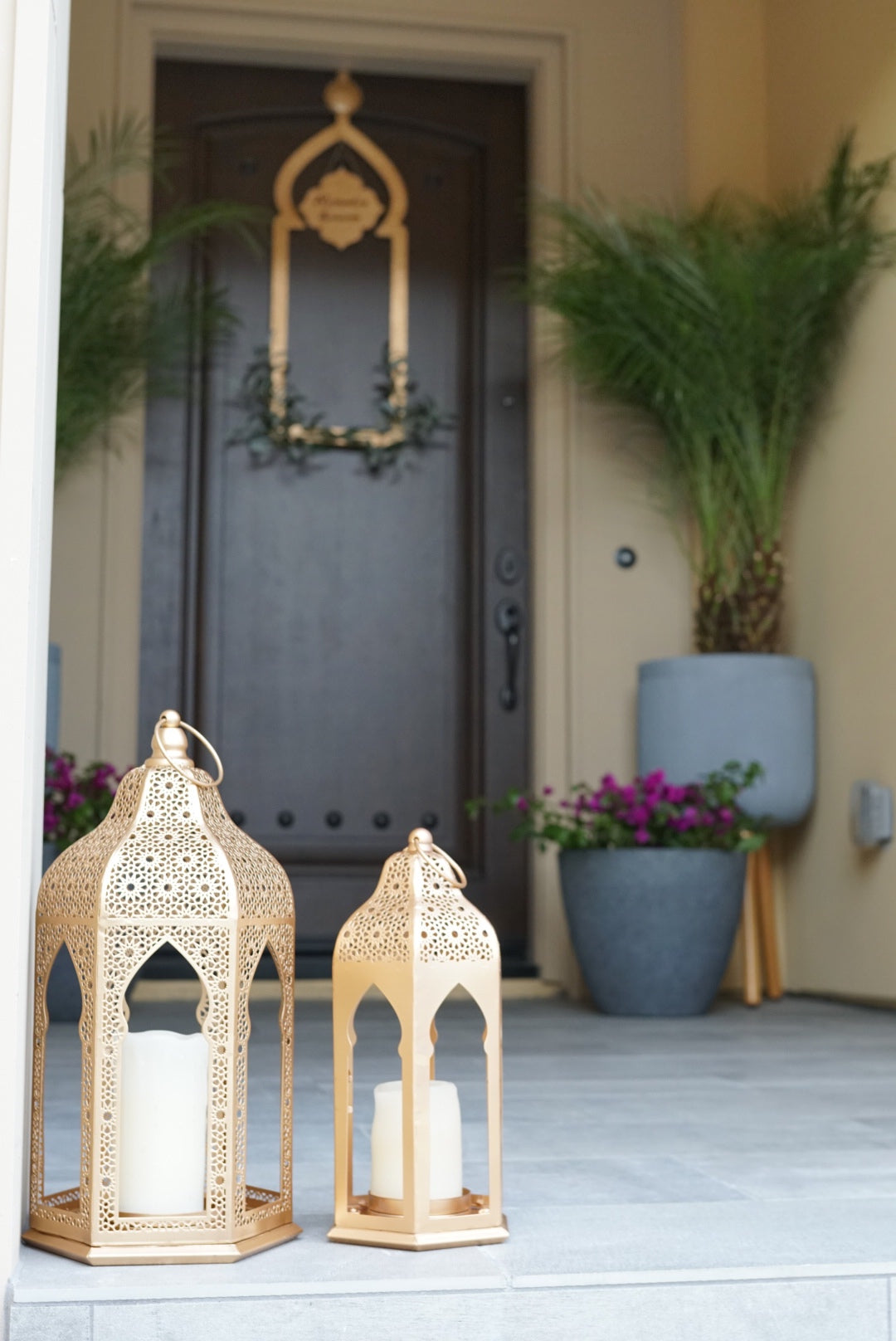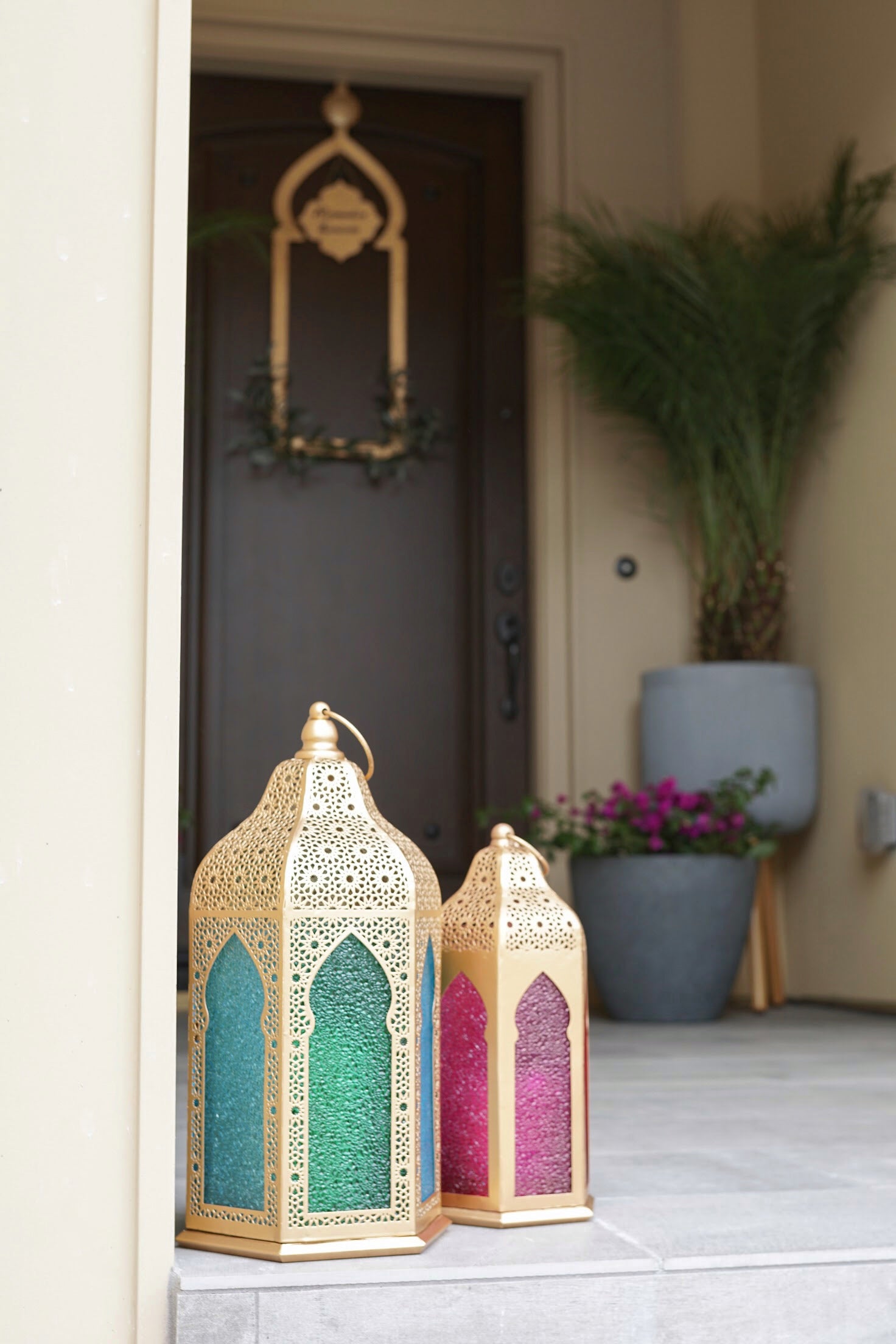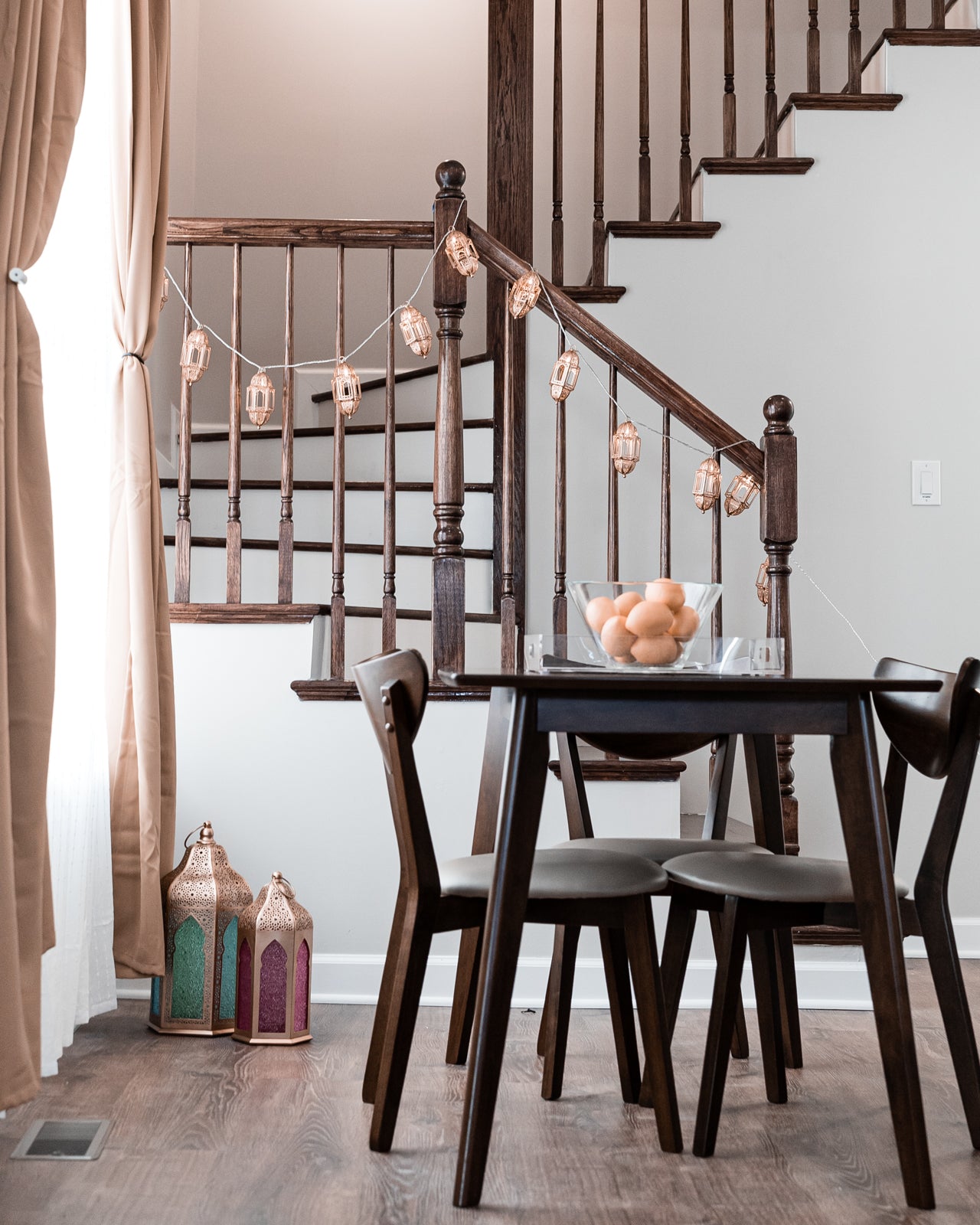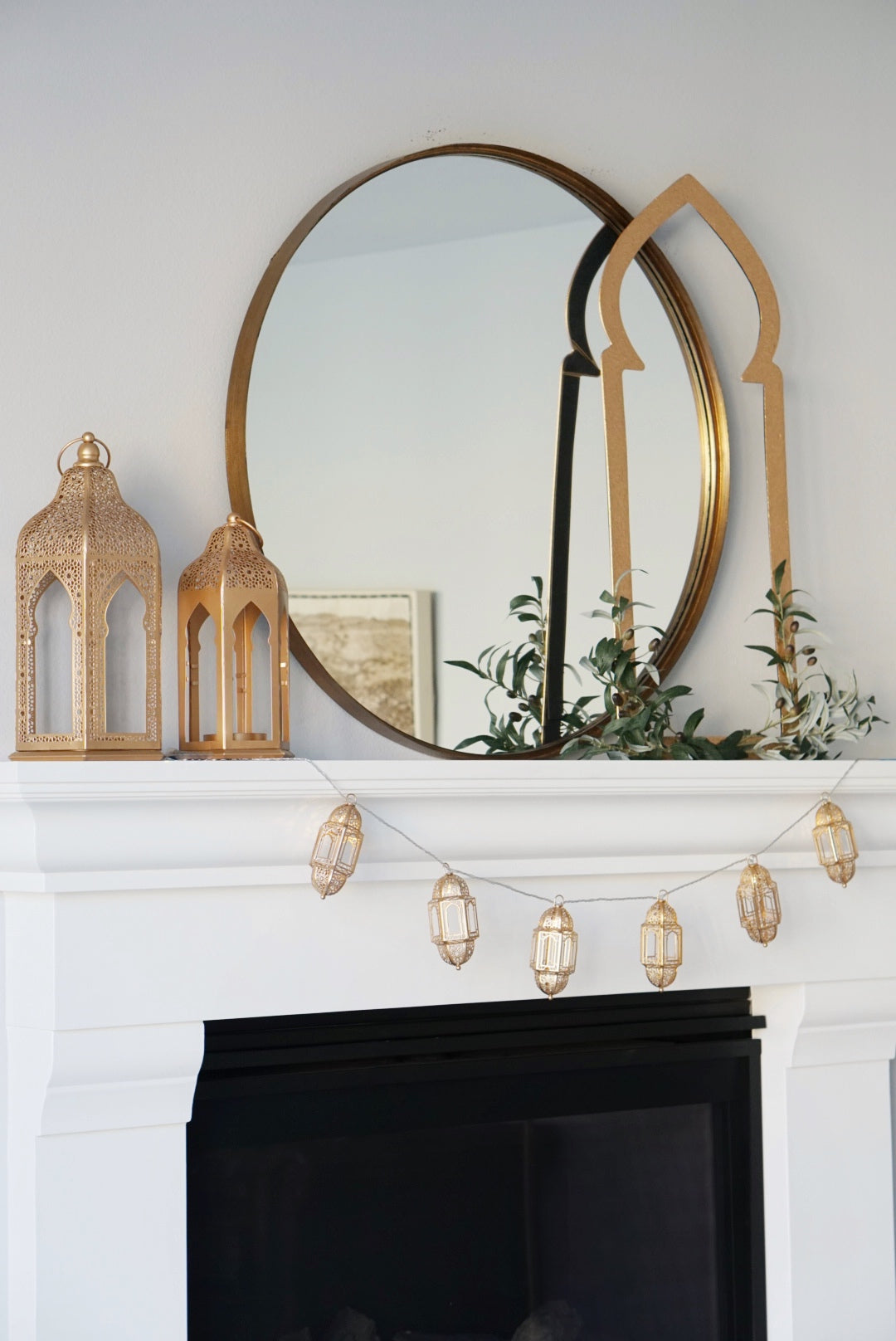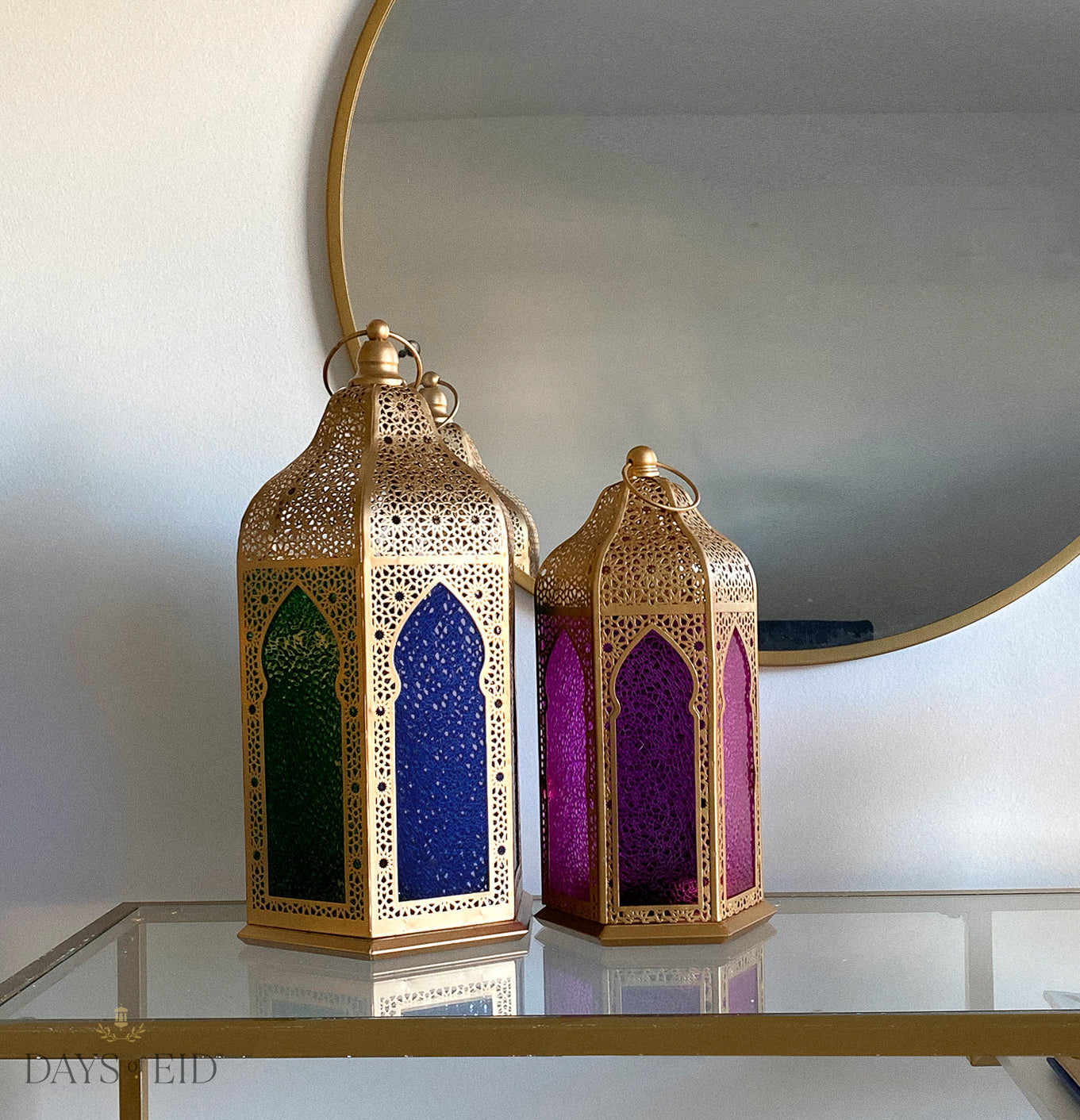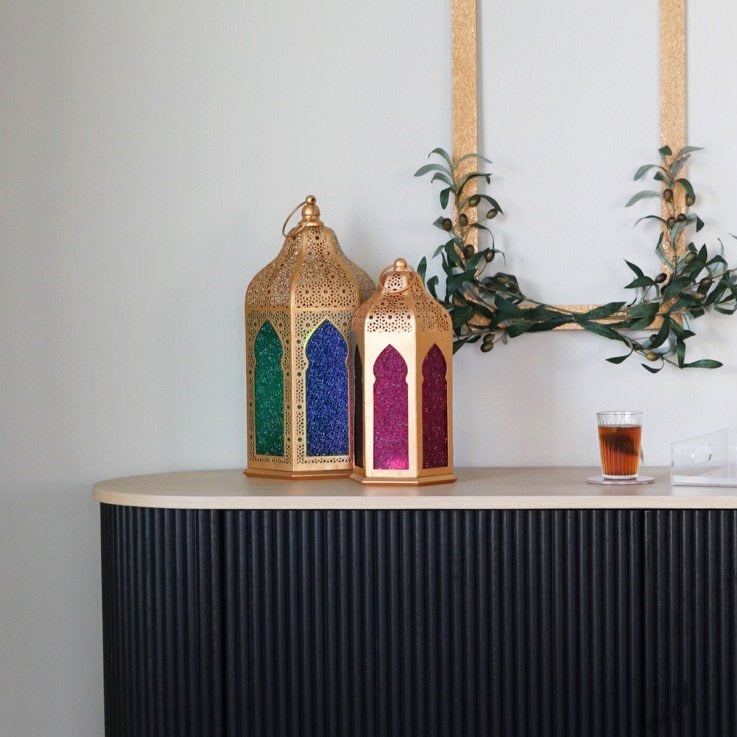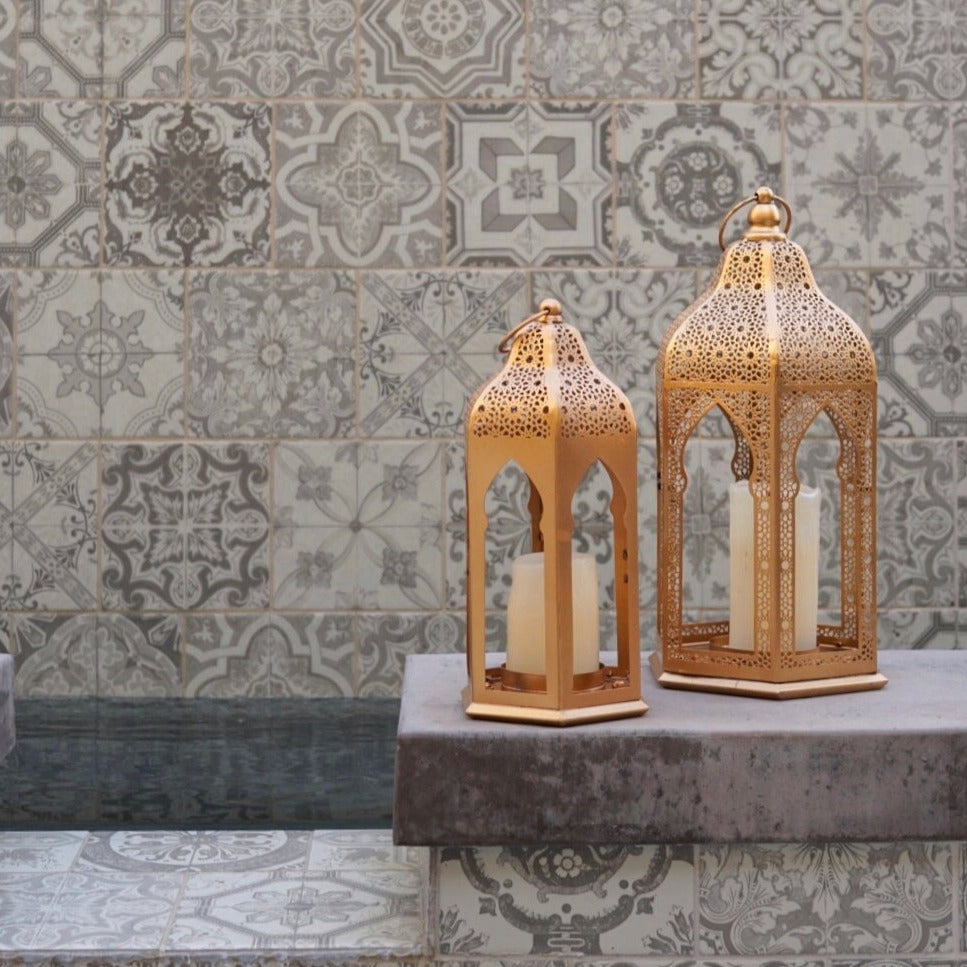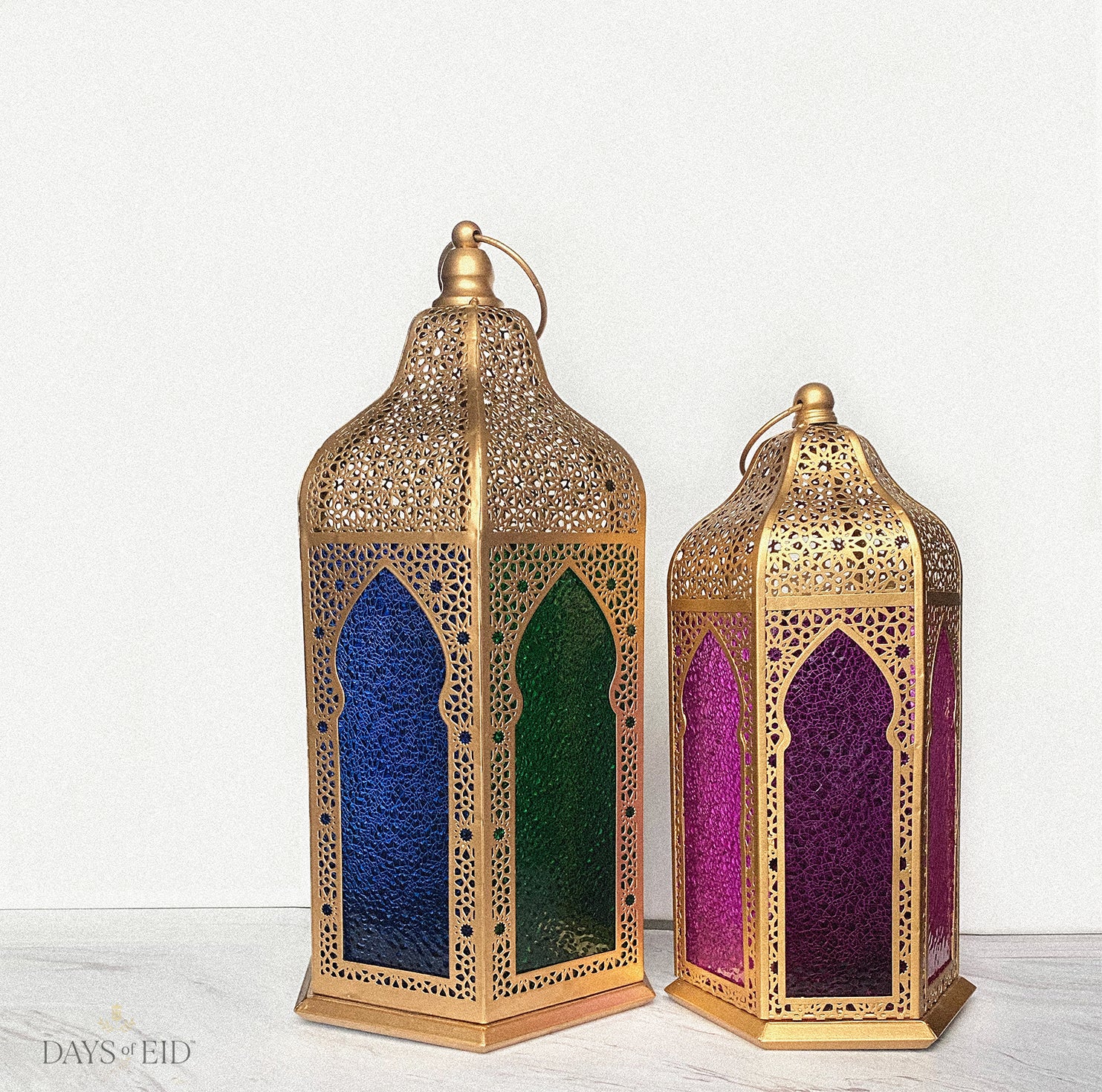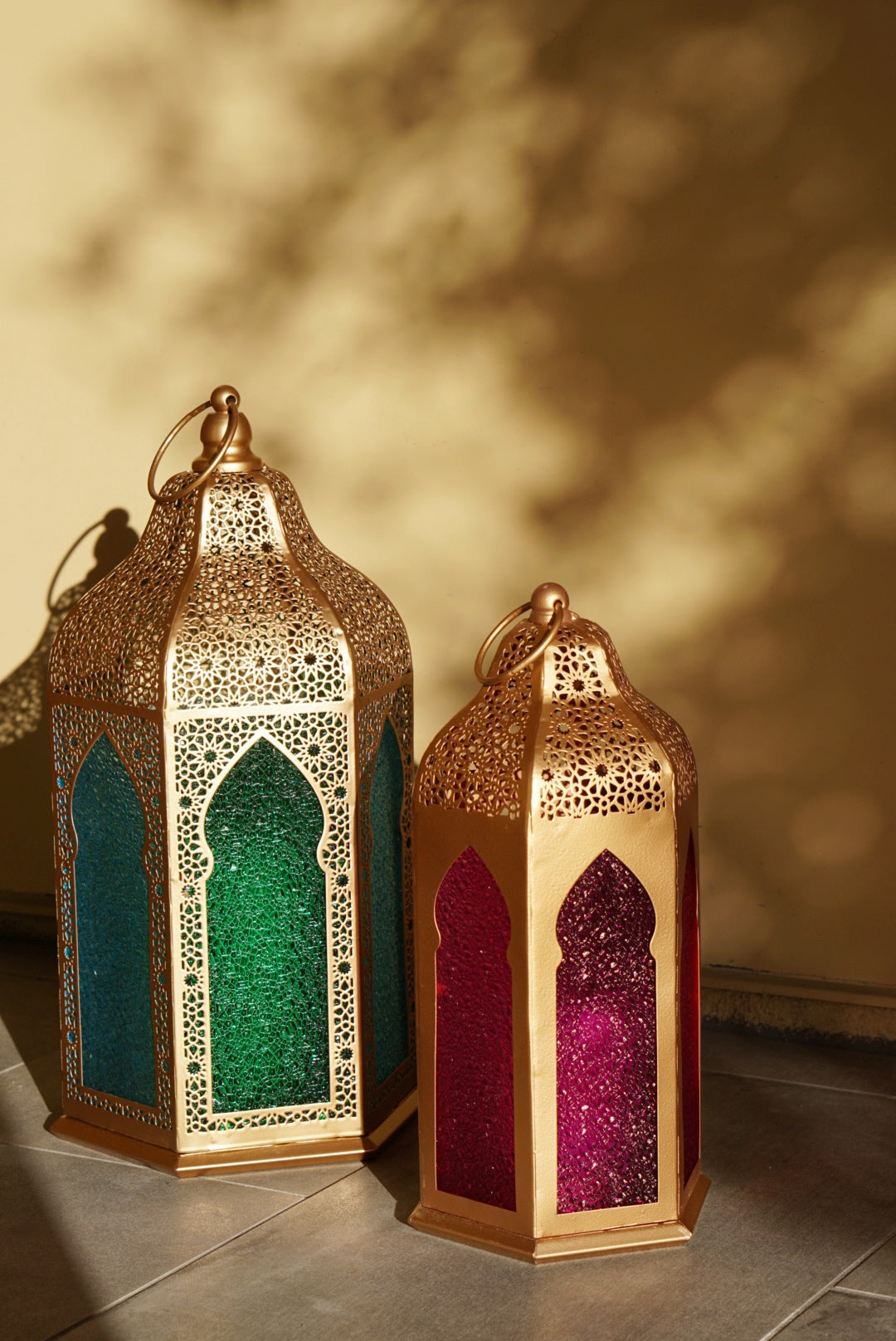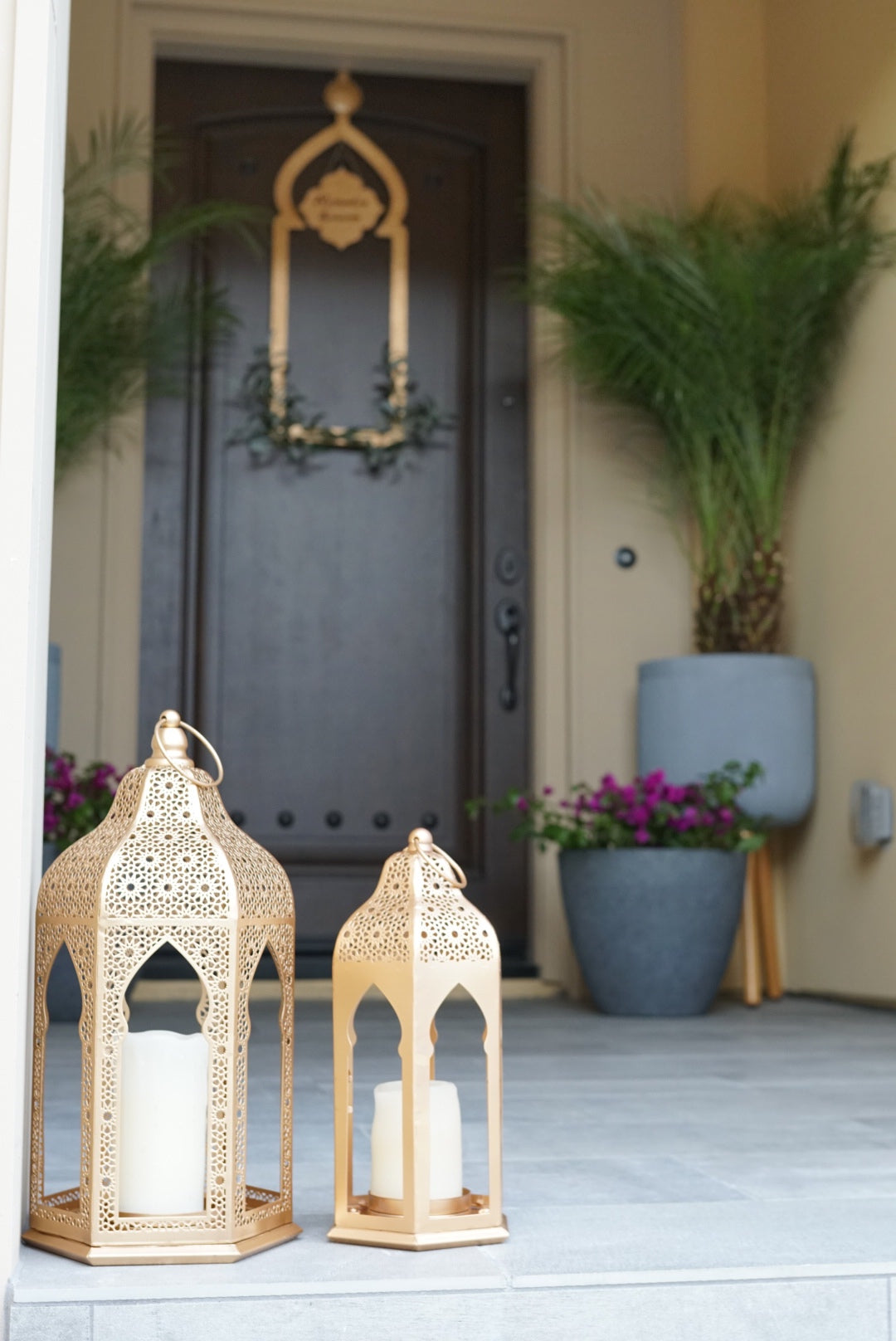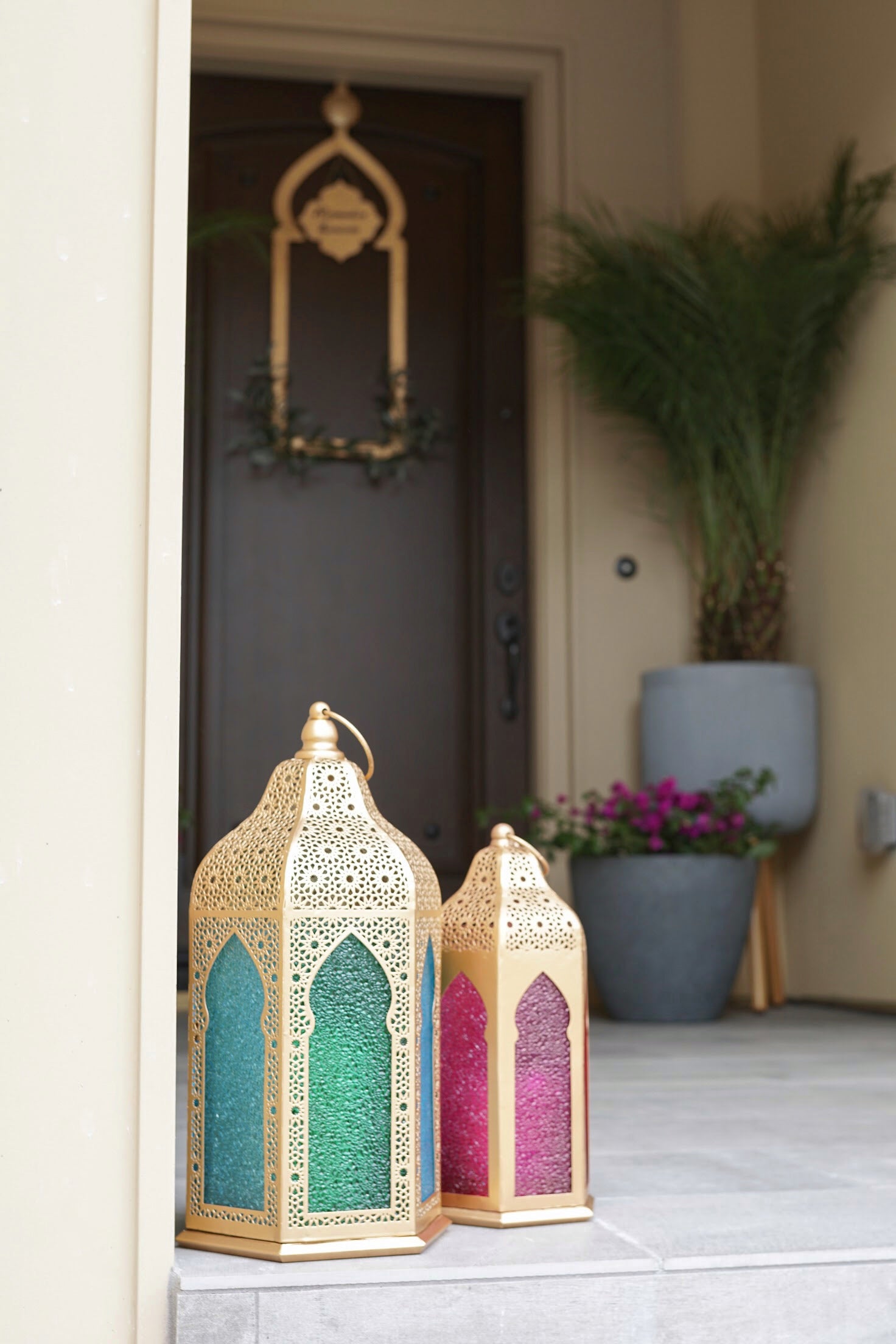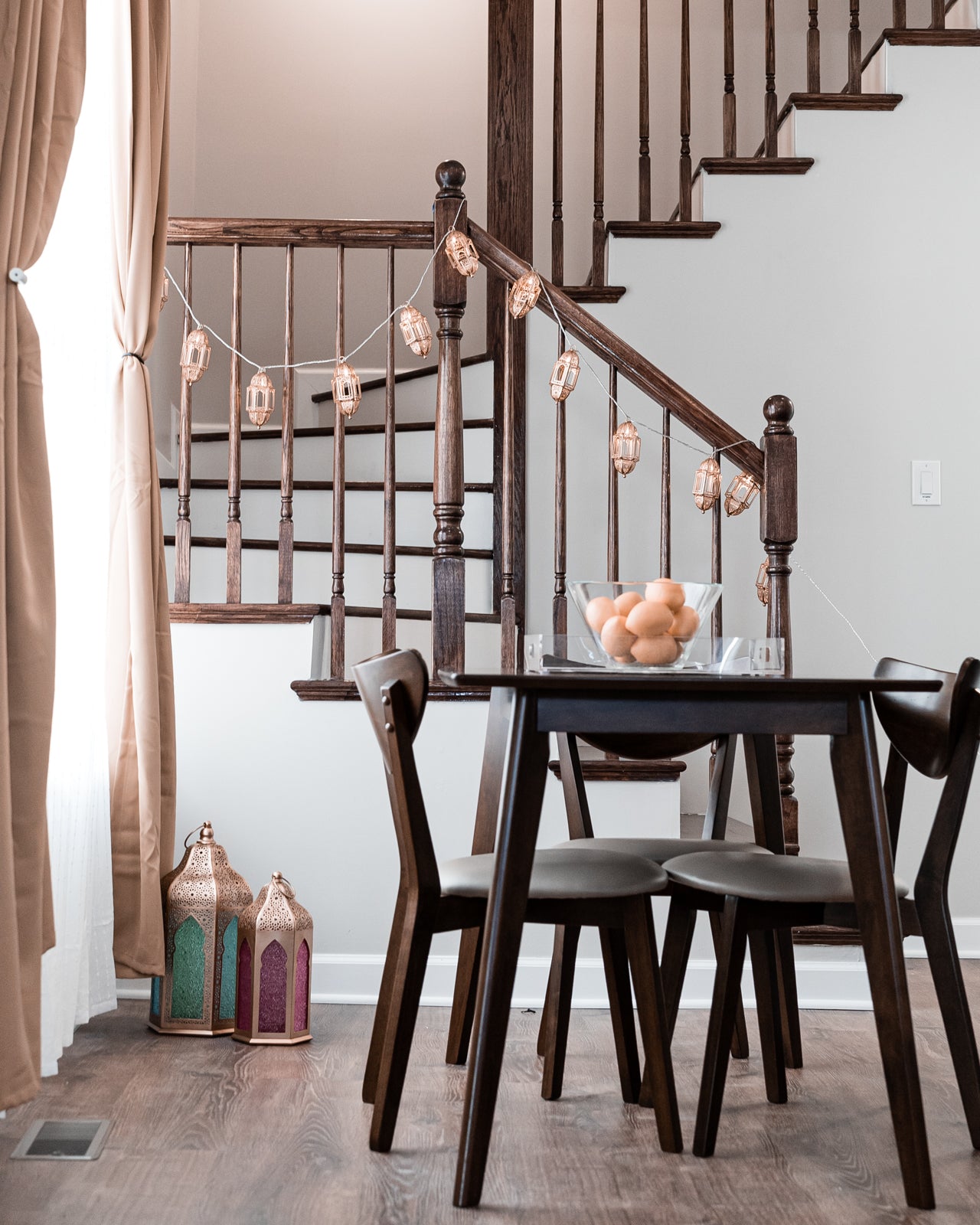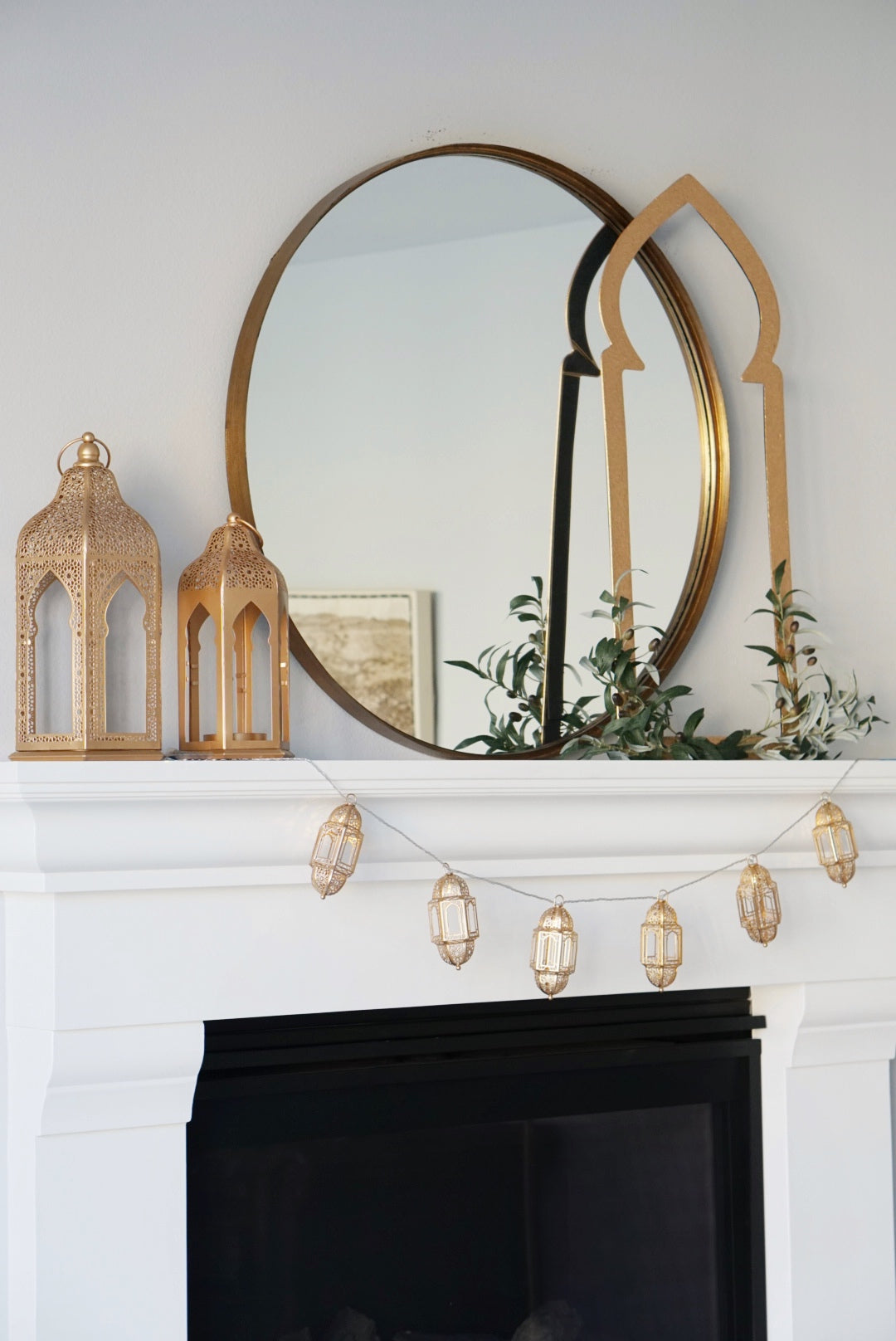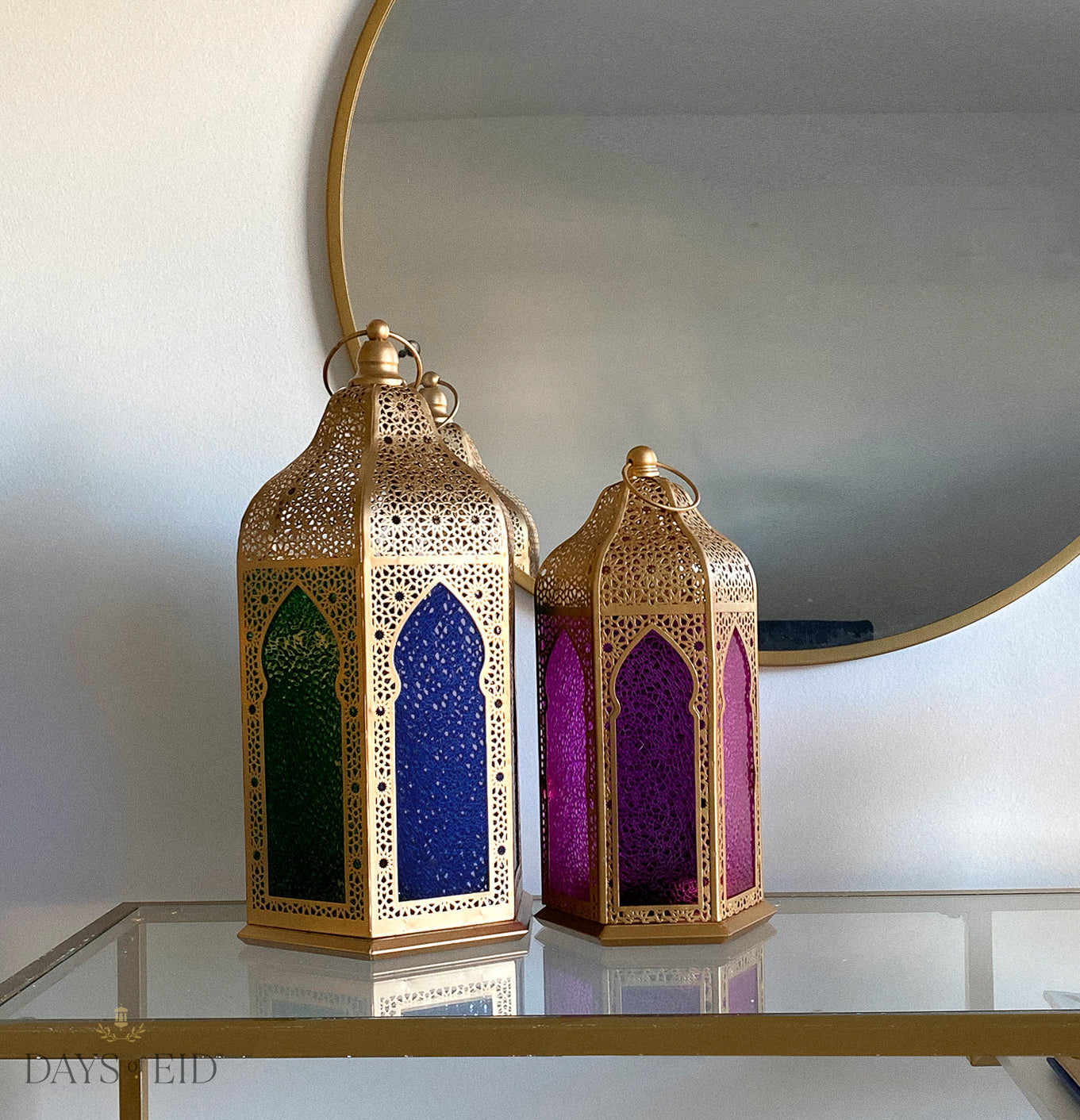 This Moroccan Floor Lantern Set is the perfect compliment to our Door Decor. The set includes one large lantern (17 in.) and one small lantern (13 in.). The metal detail incorporates traditional Islamic geometric art elements.
The large lantern now comes with dark blue and emerald green acrylic windows, while the small lantern has fuchsia pink and deeper amethyst purple windows. The acrylic windows were made with child safety in mind, since glass tends to shatter easily.Acrylic window panels can be easily removed for a neutral look. See photos. 
Product Details: 
- Contains 2 lanterns :
                   (1) Large: 8 x 8 x 17.5 in 
                   (1) Small: 6 x 6 x 13.5 in
- Metal treated to be outdoor safe & weatherproof. 
- The lanterns are to be used with flame-less candles. Candles are not included. 
Customer Reviews